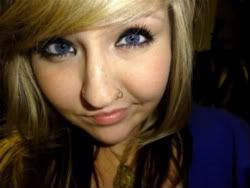 Hi, I'm Emily.
"THEY WERE JUST TEENAGERS" idk man I was a crazy, stupid, reckless, and unstable teenager but not once did I ever get the urge to kidnap, drug, and rape someone

AFUCKINGMEN
(via yeonigzz)
18-19 are good ages because even though you're technically an adult you're also technically still a teenager too. you can still blend in and be like. greetings, fellow teens. what's up. what's shaking. what's the word
(via w33dhead)
"Stop faking your fucking orgasms. Society already tells young men that they run the fucking universe - if they can't turn your cunt into a shooting star then for god's sake, let them know about it."
— Daisy Lola (via shutitshelby)
(Source: sh-ocking, via bbimasociopath)